Why the river stone hand basins  stone bowls are popular?

Natural stone washbasins, stone bowls comes more and more popular for home and bathroom decor, add natural beauty to your living space,  and it has the following advantages over stone basins made of other materials:
Uniqueness: Each piece of natural stone has a unique texture and color, so the washbasin made is also a unique work of art, adding a unique personality to the home decoration.
Durability: Natural stone basins can withstand large loads and high temperatures, but also have good weather resistance, long service life, and are not easy to damage and age.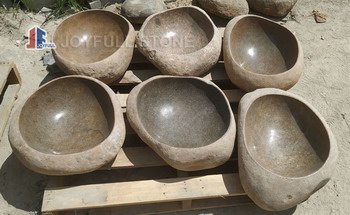 River stone bowls 30cm, 45cm
Aesthetics: The texture, tone and gloss of natural stone are very beautiful. Through grinding, polishing and other processing techniques, its aesthetics can be better displayed, making the natural stone washbasin look more high-end and elegant.
Easy to maintain: Compared with other materials, the surface of natural stone washbasins is relatively smooth, and it is not easy to hide dirt, so it is easy to clean and maintain.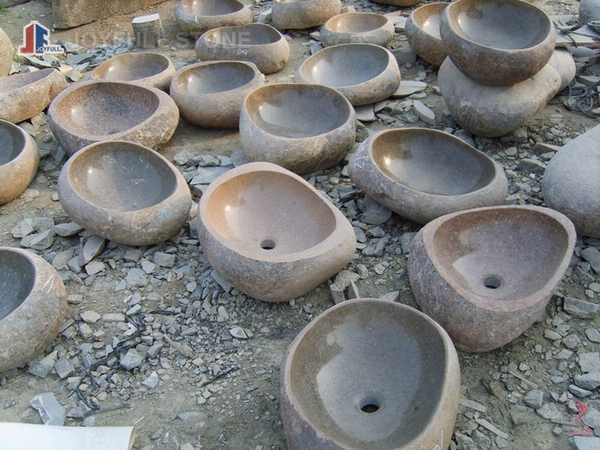 River stone hand basins, 45cm
Environmental protection and health: natural stone does not contain artificially added chemical substances, has no peculiar smell during use, and meets the requirements of environmental protection and hygiene.
To sum up, the natural stone washbasin, stone bowls, hand basins has the advantages of durability, beauty, easy maintenance, environmental protection and health.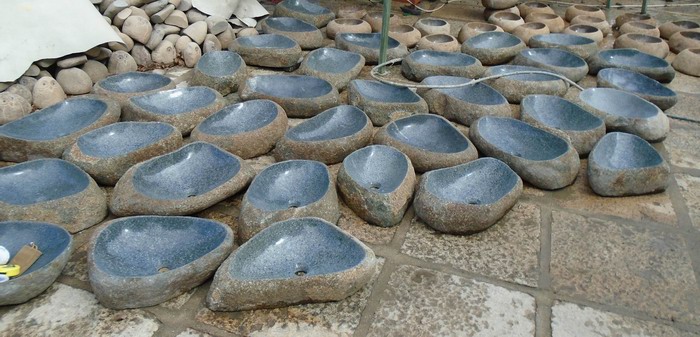 G612 green basalt basins
Come to Joyfull Stone which is great place to find expertly crafted natural stone basins at an affordable price. With our focus on natural stone, it's clear that we are dedicated to quality and design. Whether you're looking for something simple and classic or more unique and bespoke, Joyfull Stone's selection of natural stone basins is sure to impress. And with our affordable pricing, you won't have to break the bank to add a touch of luxury to your bathroom. So if you're in the market for new basins, Joyfull Stone is definitely worth to be your partner.