Chic modern travertine style home decor the incense burner candlesticks and trays
A beige travertine incense burner in sphere shape can be a beautiful and functional addition to any home or outdoor space. The unique spherical design not only adds visual appeal, but it also ensures safety during use by containing the ashes.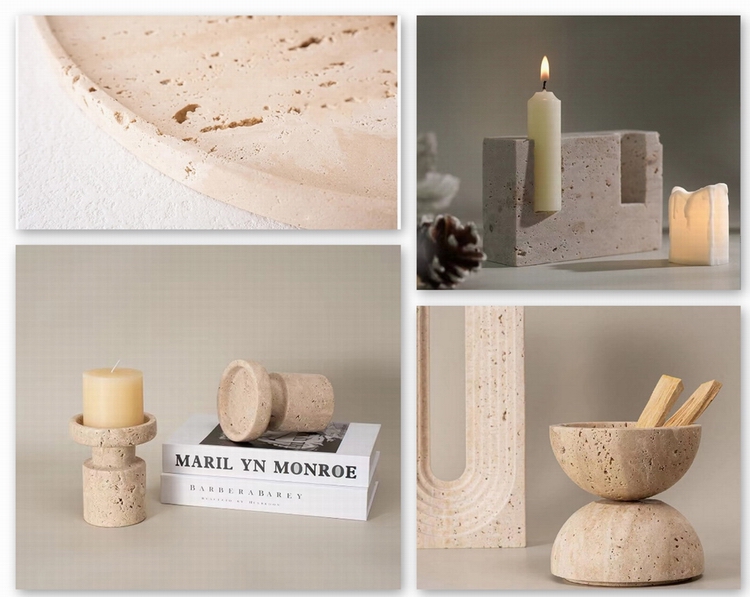 Beige travertine home decor
Beige travertine is a natural stone that is known for its unique texture and color variations, creating a one-of-a-kind look for each piece. This natural beauty can enhance the aesthetic of any space, adding a touch of elegance and sophistication.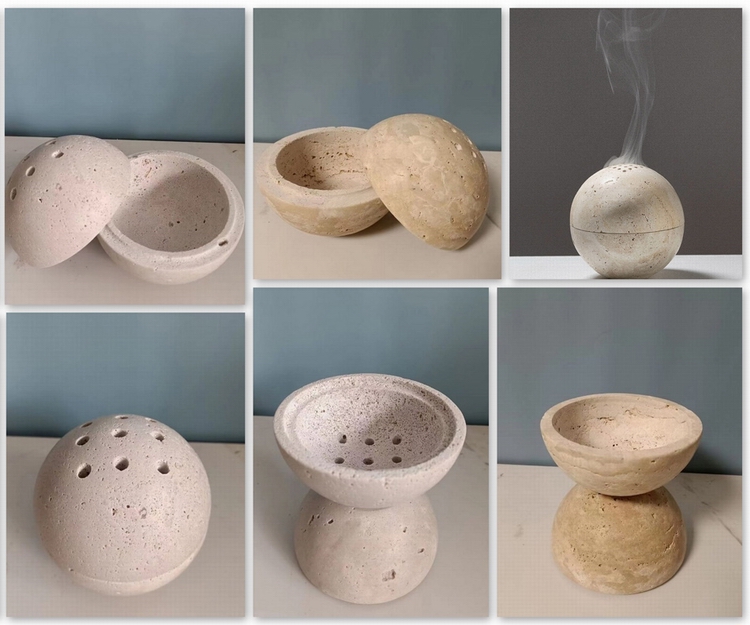 sphere shape travertine incense burner
In addition to incense burners, beige travertine can also be used to make candle holders, round trays, and oval-shaped trays. These pieces can serve a variety of purposes, from holding candles to organizing small items or serving snacks and drinks.
The geometric design of elegant candlesticks and trays made from beige travertine can add a contemporary touch to any space. The combination of natural materials with modern designs creates a balance between tradition and innovation.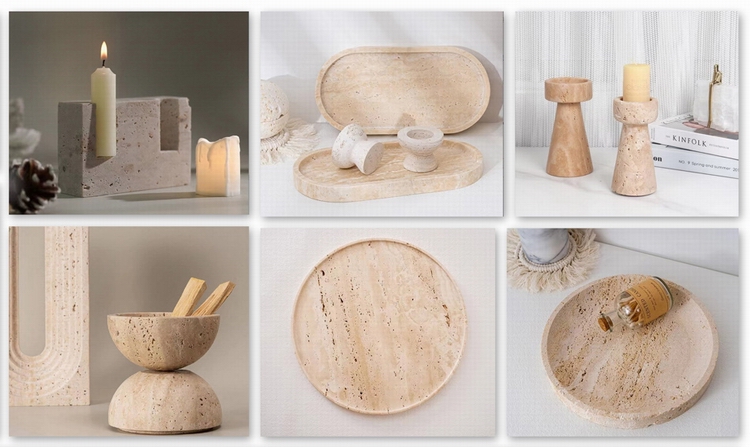 beige travertine home decor, candlesticks, trays
Furthermore, these home decor pieces have the dual effect of art and utility. They not only serve practical functions, but they also add an artistic element to the space, enhancing its overall aesthetic. As a result, they can elevate the 
style and atmosphere of any room.
To summarize, beige travertine incense burners, candle holders, round trays, oval-shaped trays, and geometric candlesticks and trays are versatile and beautiful home decor pieces that can enhance the style and atmosphere of any space. With their unique texture and natural beauty, they add a touch of elegance and sophistication to any room or outdoor setting.